Defending Injured Motorcyclists for Nearly a Decade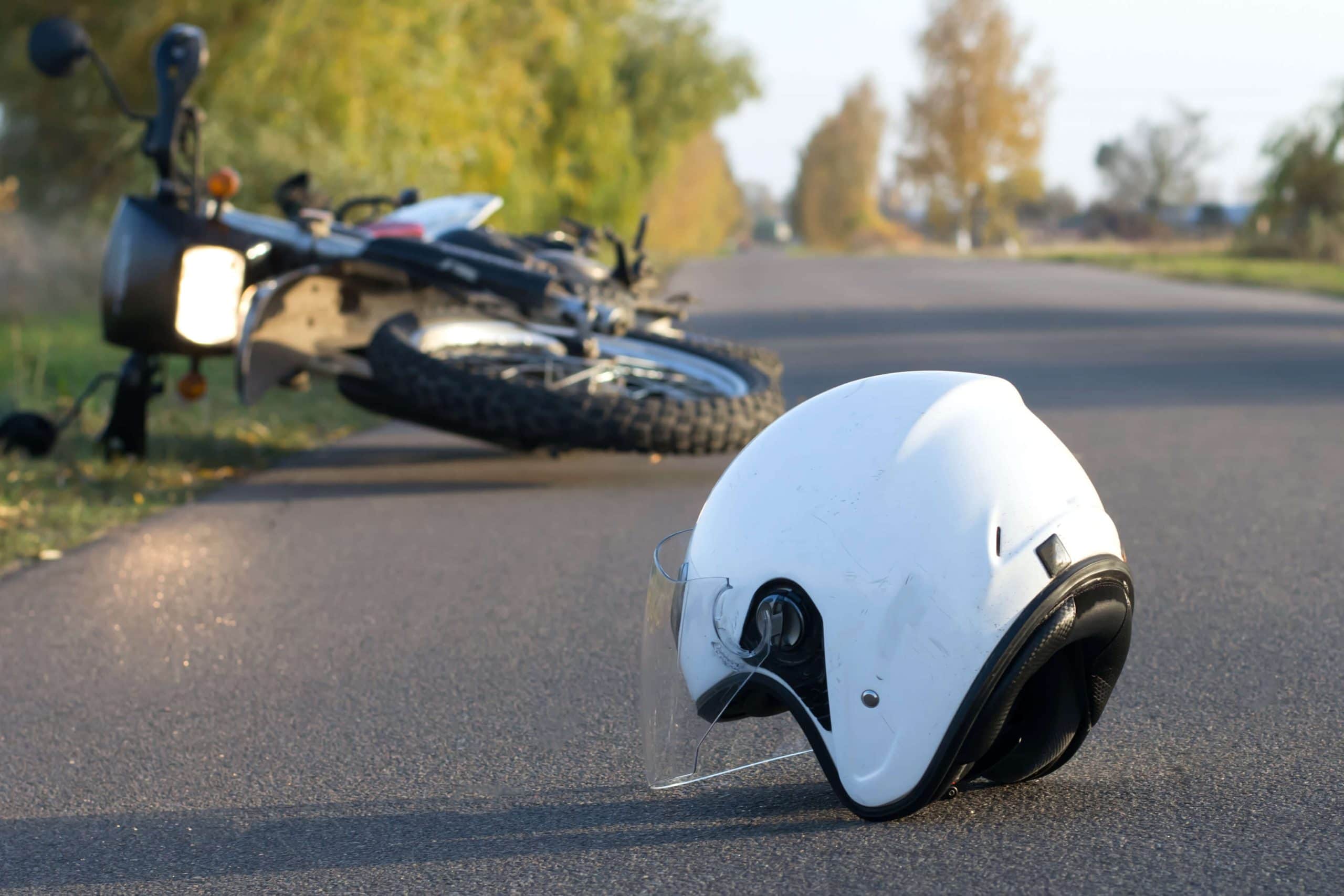 Motorcycles are more susceptible to crashes than any other motor vehicle. They offer less protection and are less visible than closed vehicles. Bikers are more exposed to weather conditions such as wind and rain. Though it is the job of everyone on the road to watch out for themselves and each other, the unfortunate reality is that people who drive closed vehicles such as cars and trucks are rarely on the lookout for motorcyclists, putting bikers more at risk.
If you've been involved in a motorcycle crash and someone else is at fault, you have options. Whether or not you were seriously injured, you may be entitled to compensation for pain and suffering, emotional trauma, and lost wages. If you have been seriously injured, we will travel to you at no cost. Attorney Dexter Benoit at Benoit Law Firm, PLLC, brings over a decade of personal injury litigation experience as well as empathy and compassion to every motorcycle accident case, so you'll be in good hands.
If you or a loved one has been injured in a motorcycle accident, contact our motorcycle accident attorneys in Charlotte today online or at (877) 600-7212 to schedule your free, no obligation consultation.
Why Choose the Charlotte Motorcycle Accident Attorneys at Benoit Law Firm, PLLC?
Our lawyers hold over 25 years of combined legal experience in advocating for the rights of injured people. We have recovered millions for our clients, including motorcycle accident victims.
If a settlement cannot be reached, we will not hesitate to take your case to trial. We leverage our courtroom experience to offer strategic legal guidance to our clients, aiding their recovery.
Motorcycle accidents can be painful, and the aftermath can be devastating. You can trust our attorneys to handle all aspects of your claim so that you can focus on healing and recovery.
Common Causes of Charlotte Motorcycle Accidents
Motorcycle accidents, unfortunately, are all too common occurrences on the streets and highways of Charlotte. Many of these incidents involve negligence on the part of another road user, usually a motor vehicle driver. However, equipment malfunctions, dangerous roads, and poor weather can also lead to a motorcycle collision.
Here are some of the most common causes:
Distracted driving, such as using a cell phone, eating, or adjusting the radio
Driving over the posted speed limit or driving too fast for the road conditions
Driving under the influence of alcohol or drugs
Failure to yield the right of way to motorcyclists when required
Changing lanes or making a turn without checking for oncoming motorcyclists
Dangerous road conditions, such as potholes, loose gravel, or poorly designed roadways
What To Do If You Are Involved in a Charlotte Motorcycle Accident
Following any accident, your first priority should be your safety. Once you are away from immediate danger you should be careful of what you say to the others involved in the accident. If possible, refrain from having emotionally charged conversations until you've taken the time to calm down and assess the situation. If you are involved in a motorcycle accident you should:
Move to safety: Ensure those involved in the accident are safe from traffic and move away from the roadway if possible.

Call the police: Be sure to get a police report detailing the accident. Give the police a full account of what happened so the report is extensive enough to support your case in court.

Collect evidence: If possible, take photos of the scene and document the involved party's names and contact details. If there are any witnesses, try to collect their contact details as well.

Get medical treatment: Consider having an evaluation from a doctor for documentation and treatment of any injuries sustained.

Trust the Charlotte motorcycle accident attorneys at Benoit Law Firm with your case, and we'll fight for fair compensation for you.
Why Motorcyclists Are More at Risk
In 2016, 5,286 people were killed in motorcycle crashes, a 5.1% increase from 2015 according to the National Highway Traffic Safety Administration (NHTSA). That same year, motorcyclists were 28 times more likely than passenger vehicle occupants to die in a crash.
Motorcycle drivers, as well as those who ride scooters and mopeds, must exercise extra caution while driving to avoid becoming another statistic. While it's possible to minimize risk simply by being extra vigilant, there are other steps motorcyclists can take.
​Motorcycle safety tips include:
Always wear a helmet
Wear protective gear as well, such as leather jackets, boots, and gloves
Drive defensively
Never operate a bike you don't feel comfortable handling (such as high-performance bikes built for racing or sport)
Follow traffic laws and ride sober (about half of all accidents involving a single motorcycle are caused by either speeding or alcohol use)
Despite the safety measures motorcyclists take, they may still cause or be involved in a crash caused by another driver's negligence. Whatever the case, we can help.
Compensation for Motorcycle Accident Victims in North Carolina
Motorcycle accidents can be devastating, often resulting in physical pain, emotional distress, and considerable property damage. These incidents can disrupt motorcyclists' lives significantly, adding financial strain to the already heavy toll. Fortunately, victims have the legal right to seek justice through insurance claims or lawsuits, which provide compensation for medical expenses, lost wages, pain and suffering, and other damages caused by the collision.
However, the process of filing a claim or lawsuit is not straightforward. Motorcyclists often face unjust scrutiny and bias, creating additional obstacles in their pursuit of justice. Misconceptions about motorcyclists can lead to underestimated claims or unjust denials. This is where professional legal representation becomes crucial.
Hiring a motorcycle accident lawyer in Charlotte from Benoit Law Firm, PLLC, offers several advantages for your case:
Deep knowledge of North Carolina traffic and personal injury laws, ensuring your claim is built on a solid legal foundation
Expertise in navigating the intricacies of the legal process, with meticulous attention to the completion of all paperwork and adherence to stringent deadlines
Unyielding advocacy aimed at neutralizing biases, making sure your claim is evaluated fairly, and championing your rights with unwavering dedication
Potent negotiation tactics, facilitating robust engagement with insurance companies, and persistently pursuing the maximum possible compensation on your behalf
Schedule Your Free Legal Consultation Today
If you were involved in a motorcycle accident on Charlotte roads, the attorneys at Benoit Law Firm, PLLC can help. We can represent your insurance claim or lawsuit, navigating the intricacies of your case to secure the justice and compensation you rightly deserve. Contact us today at (877) 909-4088 to schedule your free legal consultation and discuss your legal options with a Charlotte motorcycle accident lawyer.
For tough but empathetic representation, contact a Charlotte personal injury attorney today by calling us at (877) 600-7212.